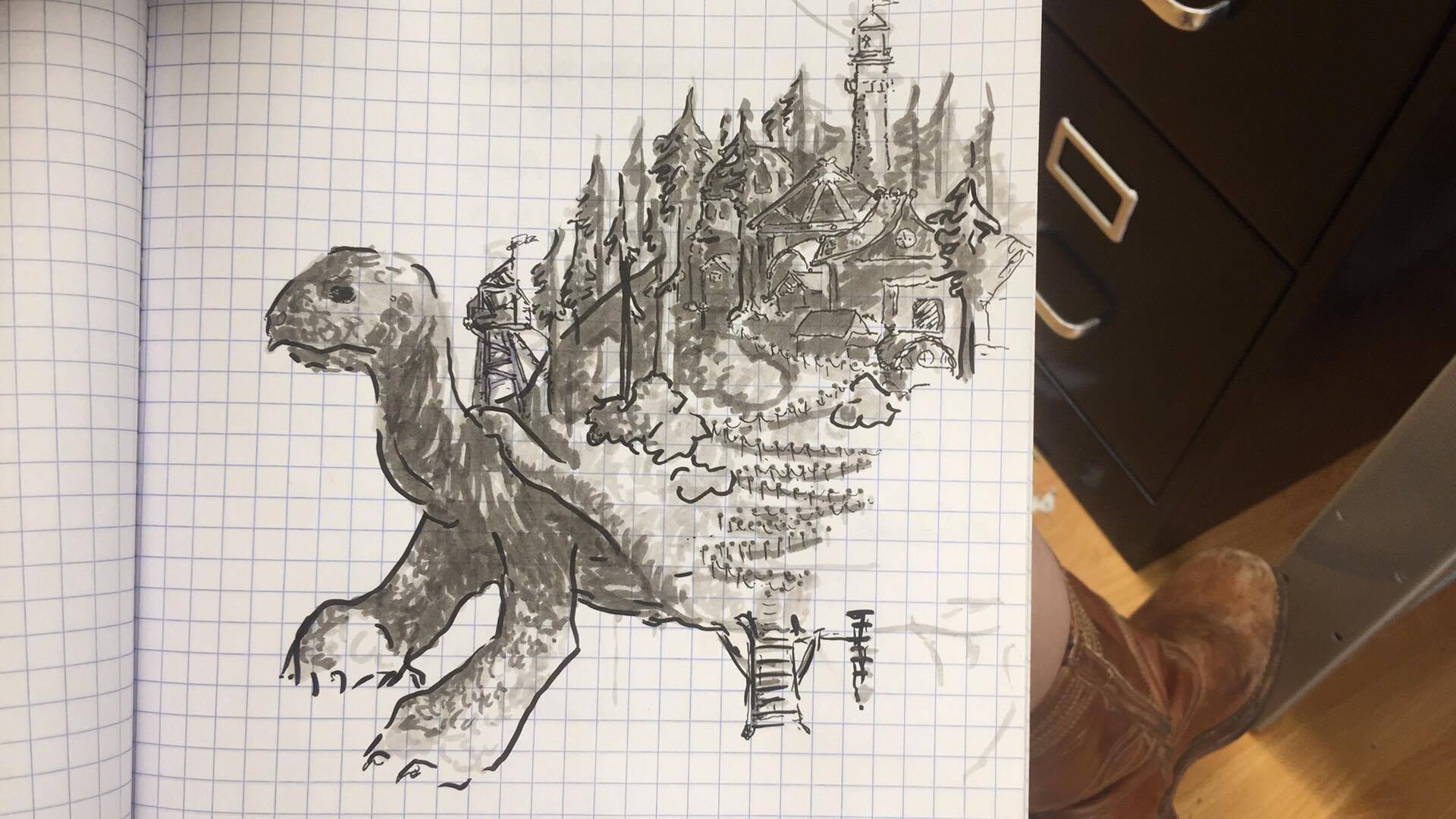 Episode 8 (Actually 7.5): Turtle Cartography
In this episode, the gang puts together a map for Turtle Mountain itself, pointing at some of the interesting things that players will explore. We talk about the importance of blank spaces, vantage points, and how Disneyland can guide your map-making.
No monster of the week this week, unfortunately!